【Kyoto】11 popular souvenirs from Kyoto! Recommended cosmetics for classic sweets Part.2.
6. A Japanese flavor unique to Kyoto! "BEL AMER Kyoto Bettei" as a souvenir of chocolate popular with women.
The sixth recommended souvenir from Kyoto is the stick chocolate from "BEL AMER Kyoto Bettei"!
"BEL AMER Kyoto Bettei" is another new "BEL AMER" that incorporates the traditions and culture of Kyoto, while "BEL AMER" continues to aim for chocolate that suits Japan.
It's said that it is popular only with tourists because it is only available in Kyoto!
This time, I carefully selected photogenic sweets that I found that can only be bought in Kyoto.
Recommended photogenic souvenirs from Kyoto! A rich chocolate that melts in the mouth.
A recommended souvenir from Kyoto "Stick Chocolate". This fashionable and gorgeous look is a very popular souvenir from women. If you take a picture with the streets of Kyoto, you will definitely get an Instagram look.
When you put it in your mouth, it melts and melts into a rich, mellow chocolate flavor. In addition, there are many flavors unique to Kyoto such as matcha azuki beans, amazake, and brown sugar quinako, which makes me happy. Please come and find your favorite one in Kyoto!
One: ¥ 540 (tax included)
Street address: 66 Masuyacho, north side of Sanjo-dori Sakai-cho east entrance, Nakagyo-ku, Kyoto Prefecture, Kyoto Prefecture
Business hours: 10: 00 ~ 20: 00
Access: 392m from Karasuma Oike Station
7. This is the cute souvenir from Kyoto! Chocolate "Maribel" for women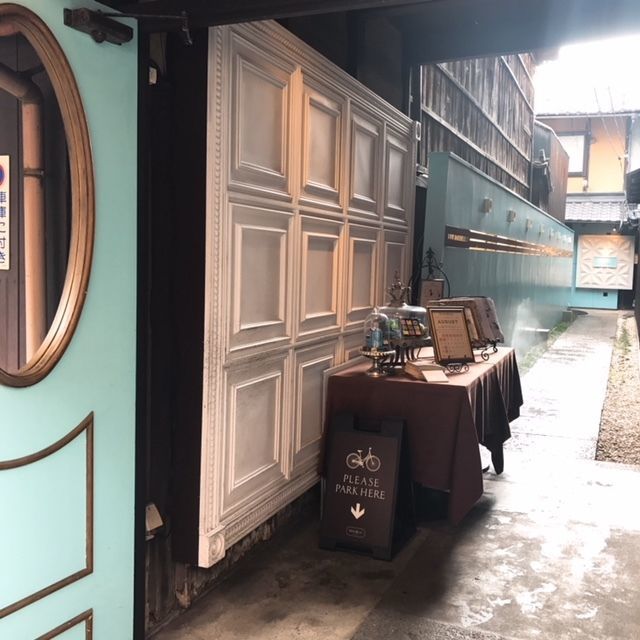 Introducing the recommended sweets souvenirs from Kyoto for the seventh one! We recommend the chocolate from "Maribel," a chocolate specialty store headquartered in New York, as a souvenir for Kyoto.
This shop specializes in chocolate and sells beautiful chocolates using carefully selected cacao. This store, which was created by renovating a Kyoto Machiya, has a very nice atmosphere.
Get a chocolate with a story in Kyoto!
I would like you to buy a souvenir with such a "Maribel", "Certificate Art Ganache" that looks pretty too. This chocolate has a nice illustration. Each has its own story. It may be good to change the illustration depending on the person who gives it.
When choosing souvenirs, please enjoy the Japanese-style fashionable space unique to Kyoto stores.
Street address: 83, Yanbaba Sanjo Shimoruhamitsuya-cho, Nakagyo-ku, Kyoto City, Kyoto Prefecture
Business hours: 10: 00-19: 00 Open on Sundays
Access: 6 minutes on foot from Karasuma Oike Station on the Kyoto Municipal Subway Karasuma Line / Tozai Line 458m from Karasuma Oike Station
8. A cute Kyoto candy as a souvenir in Kyoto ♡ "Crochet" that is also recommended for sweets for visitors
The eighth souvenir recommended in Kyoto is the "Crochet" Kyoto candy.
This candy is a fusion of the candy crafts that make use of the traditions of Kyoto and the European artistry. Anyway, the point is that it looks cute ♡ Of course, not only the appearance but also the taste is great. There are a variety of Japanese and Western flavors, so it's fun to choose one! The expression of the delicate taste is the deliciousness that you will be addicted to if you lick it once.
It's also a shelf life, so it's a recommended souvenir from Kyoto for snacks and presents for visitors.
1 box: ¥ 388 (tax included) to ¥ 648 (tax included)
Street address: 69 Ayakoji Tomikoji Higashiiri Shioya-cho, Shimogyo-ku, Kyoto Prefecture, Kyoto Prefecture
Business hours: 10: 30 ~ 19: 00 Open on Sunday
Access: 349m from Kawaramachi Station
9. How about a "not sweet" candy for Kyoto souvenirs? "Kyoto rice cracker specialty store Ogura Sanso"
Next, we will introduce "non-sweet" sweets that are popular as souvenirs in Kyoto!
This is a rice cracker and okaki from "Kyoto Senbei Okaki Specialty Store Ogura Sanso". It is a souvenir from Kyoto that can be enjoyed by men and people who are not good at sweets. There are many types of rice, such as refreshing salty okaki and rice crackers with Wasanbon. It's a popular souvenir from Kyoto, which has many repeaters that you can enjoy various tastes and the prices are cheap.
1 bag: 508 yen (tax included) ~
Popular Kyoto Okaki 9 kinds 20 bags thanks set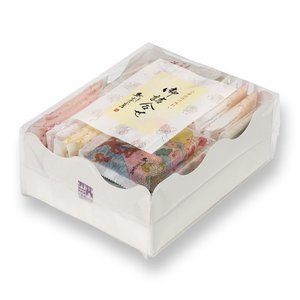 10. A "rice accompaniment" for Kyoto souvenirs! A popular souvenir "Kikuya" other than long-lived sweets

The recommended souvenir from Kyoto, which we will introduce the tenth item, is "rice companion". This is the "CHIRIMEN Sansho" from Kikuya, a long-established restaurant in Kyoto! It's delicious and lasts at room temperature, so it's one of the souvenirs that you'll want to find useful other than sweets.
With a special taste prepared by a ryotei, the sweetness of mirin and the spicy spiciness and aroma of Japanese pepper invite your appetite.
You can put it on hot rice, sprinkle it with rice balls, or of course, just taste it as a sake!
It's a recommended souvenir from Kyoto that is enjoyed by children and the elderly, regardless of age or sex.

40g: ¥ 1,080 (tax included)

Kikuya Kyoto Specialty Chirimen Sansho


A discerning taste prepared with a Japanese restaurant. The traditional taste of Kikuya, a long-established restaurant in Miyagawa-cho, the flower district of Kyoto.




11. Recommended as a small souvenir from Kyoto ♡ Shiruko of "Honke Tsukimochi Naomasa" perfect for scatter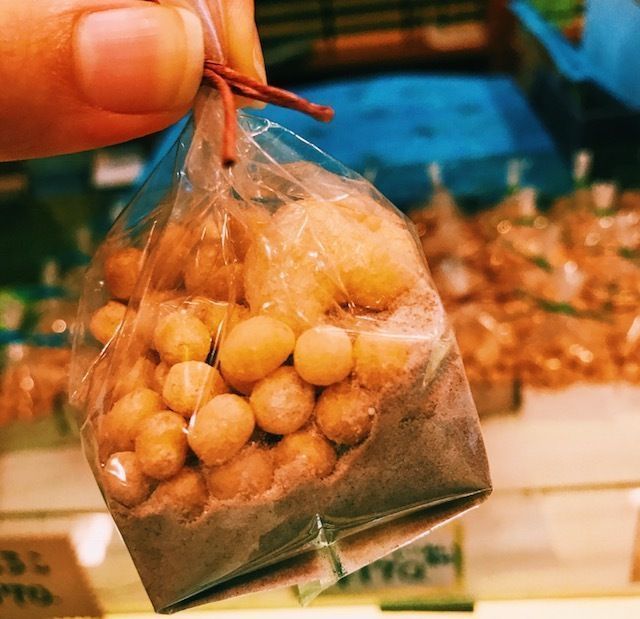 The recommended souvenirs of Kyoto that I will introduce next are souvenirs other than unusual sweets. I would like to introduce the "Shiruko" of "Honke Tsukimochi Naomasa".

"Honke Tsukimochi Naomasa" is a traditional Japanese confectionery shop that continues for four generations. Not only are these Japanese sweets delicious, but they also look beautiful!

Recommended souvenirs from Kyoto! What comes up when you pour hot water on it?


I recommend such Japanese sweets, but I would like you to buy this "Siruko" as a souvenir.

This "Shiruko" wrapped in a small bag has a mechanism that the swan floats when hot water is poured on it ♡ When you can see the swan hidden in many hail from the inside of the bag, you will be surprised to smile.
It's a perfect souvenir from Kyoto that's perfect for when you want to buy another one ...


Street address: 530 Sanjo Kami Kami Osaka-cho, Kiyamachi-dori, Nakagyo-ku, Kyoto-shi, Kyoto Prefecture
Business hours: 9: 40 ~ 19: 00 Open on Sunday
Access: 156m from Sanjo Station