【Tokyo】 10 stylish Japanese cafes! Relax in a delicious space with delicious sweets. Part1
10 recommended Japanese cafes in Tokyo where you can relax! Why don't you forget the time and take a breather and relax your mind and body?
We have selected shops that use old houses, shops where you can enjoy various Japanese atmosphere and atmosphere, and Japanese cafes where you can enjoy delicious Japanese sweets and Japanese tea.
Enjoy the space and enjoy the delicious sweets and delicious food menu. You can spend a blissful time.

1. Kagurazaka Saryo Main Store

A Machiya style that blends into the atmosphere of Kagurazaka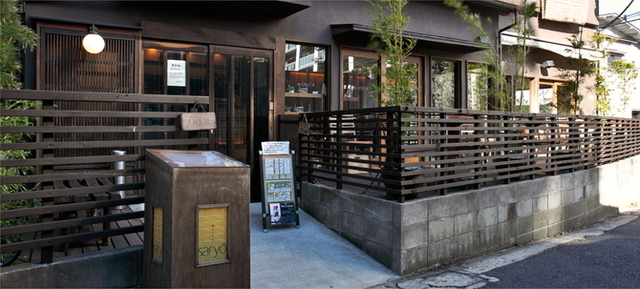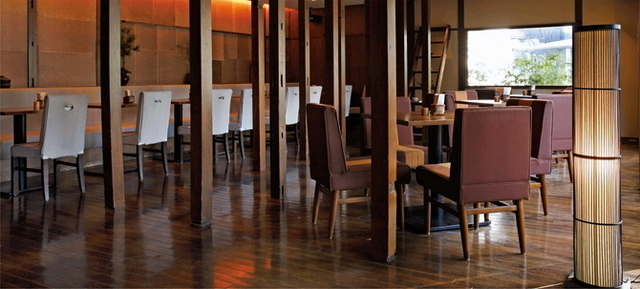 "Kagurazaka Saryo Main Store" is a wooden house remodeled like a Kyoto machiya. There are thin columns in the store, and the impression that it was used as a private house remains here and there.
The terrace seats facing the quiet alleys are special seats where you can relax while feeling the atmosphere of the town. It is especially recommended when the weather is nice.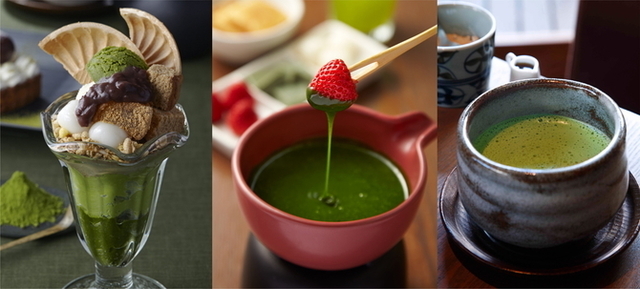 In addition to carefully selected teas, Japanese sweets such as "Kyo-Matcha Chocolate Fondue (1020 yen)" and "Matcha Frozen Smoked (900 yen)", which are also popular in the media, "5 Grains Porridge Set (990 yen)" and "Original" A menu of exquisite dishes such as "Keema Curry (1070 yen)" and "Obanza Set (1310 yen)" where you can choose your favorite obanzai from 8 types of lunch!
In November 2019, a new "Shibuya Scramble Square store" will open. You can enjoy delicious Japanese desserts and meals with the view from the 14th floor overlooking Shibuya.
[Address] 5-9 Kagurazaka, Shinjuku-ku, Tokyo
[Business Hours] [Mon-Sat] 11:30-23:00 (L.O. 22:00) [Sun/Holiday] 11:00-22:00 (L.O. 21:00)
[Regular holiday] Irregular holidays
[Access] [Train] 5 minutes walk from West Exit of Iidabashi Station on JR Sobu Line, 4 minutes walk from Iidabashi Station on Tokyo Metro, 3 minutes walk from Exit A3 of Ushigome Kagurazaka Station on Toei Oedo Line, Exit 1 of Kagurazaka Station on Tozai Line 4 minutes on foot
2. Nakamura Tokichi Main Store Ginza Store
Luxurious Japanese sweets from a long-established tea dealer using plenty of high-quality ingredients sent from Kyoto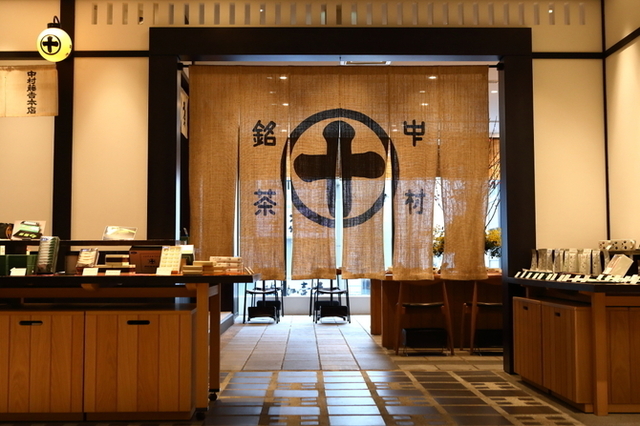 "Nakamura Tokichi Honten Ginza" is a Japanese cafe created by "Nakamura Tokichi Honten", a long-established tea dealer in Uji, Kyoto, which was founded in 1854. It is a convenient location where you can stop by while shopping.
After going through the goodwill with a long-established style, the interior is a modern Japanese space. It has a calm atmosphere that can be enjoyed by a wide range of age groups. You can enjoy carefully made sweets and light meals along with carefully selected Japanese tea with an elegant and delicate flavor.
Specialty sweets unique to a teahouse. The recommended version is the Ginza store limited version of the "Namacha Zeri [Shinsu] (1430 yen)" signboard that represents the Ginza store and the "Namacha Zeri [Matcha]" masterpiece. Matcha jelly, matcha ice cream, special matcha bean paste with toppings limited to the Ginza store, Tanba black soybeans, and chestnut cane dew are included in the set.
This is also limited to the Ginza store. "Made separately Maruto parfait (2310 yen)" is a luxurious parfait that uses the green tea (matcha) in which the leaves are hand-picked for a year. "Made separately" is a name given to a special tea. The texture of raw tea jelly, astringent chestnut, awapon, and azuki bean that appears as you eat is irresistible. In addition, there are snacks such as tea soba and matcha udon, which makes me happy when I'm hungry.
[Address] 6-10-1 Ginza, Chuo-ku, Tokyo GINZA SIX 4F
[Business hours] 10:30 to 20:30 (Last order 19:45)
[Regular holiday] According to the facility
[Access] [Train] 2 minutes walk from Exit A3 from Ginza Station on the Tokyo Metro Ginza Line/Marunouchi Line/Hibiya Line
3. Sasha Kanetanaka
Have a great time forgetting the hustle and bustle of the city. Seasonal gems to enjoy in a modern Japanese space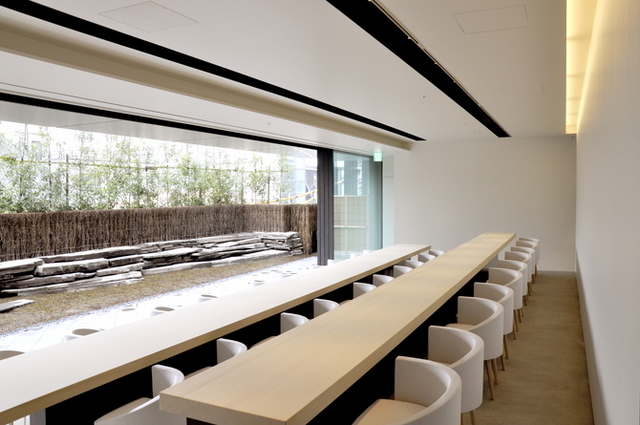 Sasha Kanetanaka, run by the well-established restaurant Kanetanaka, is a hidden cafe in the center of Omotesando. A solid, highly-designed entrance, once you step in, you will find a moss garden and a "Japanese modern space" woven by natural art beyond the large glass window.
Our proud sweets are freshly made warabi mochi made from 100% warabi powder. You can enjoy it with "honwarabi mochi and black honey (1650 yen)" and "three-colored bean paste and shiratama mochi (1320 yen)" which uses rare rare warabi powder.
In addition, we have a selection of sweetness menus such as "Genuine Black Honey Anmitsu (880 yen)" and "Kuduri (1320 yen)". Please use with "Uji Pure Gyokuro (1650 yen)", "Matcha (1100 yen)", and "Mizude Coffee (1100 yen)" that will be dropped for about 2 hours.
A variety of meal menus. The recommended item is "Chashoku lunch set (4 items in total) (3080 yen)". It is a style where you can choose two main dishes and your favorite dishes. Of course, you can enjoy coffee and matcha after the meal.
In addition, there are course meals where you can enjoy a variety of seasonal dishes. You can spend a blissful time in a stylish space.
[Address] 3-6-1 Kita-Aoyama, Minato-ku, Tokyo oak omotesando 2F
[Business Hours] [Monday-Sunday] 11:30-14:00 (Lunch L.O.), ~22:00 (L.O.21:00, Drink L.O.21:30)
[Regular holiday] Irregular holidays
[Access] [Train] 1 minute walk from Omotesando Station on the Tokyo Metro Ginza Line (directly connected to the station)
4. Kosouan
A Japanese-style space near the Jiyugaoka station where you can relax and enjoy the beautiful garden
"Kosouan" is a tea room made from old mulberry wood. The name was named by novelist Yuzuru Matsuoka, the son-in-law of Soseki Natsume's eldest daughter, and it is said that the owner's grandfather and Mr. Matsuoka created a tea room to enjoy after retired.
Now, as the "Tea House Gallery", "Kuwaan", which is popular as a healing space for many people, and inside the tea room where dolls and antiques are displayed, a Japanese sweets menu is prepared.
Enjoy delicious Japanese sweets in a quiet and calm atmosphere. We recommend you to sit by the window overlooking the well-kept garden.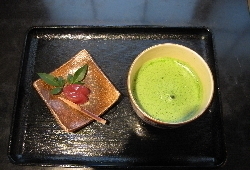 In addition to the menu where you can enjoy matcha with shaved ice and Japanese sweets that change with the seasons, the standard menu is "Anmitsu (900 yen)" and "Kuwakuan-style Matcha Shiratama Zenzai" (1000 yen), where you can enjoy a matcha with matcha. There is also a drink menu such as Matcha Aure (with Japanese sweets) (900 yen) and Strawberry Milk (600 yen). It has a nostalgic taste and makes you feel relaxed.
■Kosouan
[Address] 1-24-23 Jiyugaoka, Meguro-ku, Tokyo
[Business hours] From 11:00 to 18:30 (L.O. 18:00)
[Regular holiday] Wednesday
[Access] [Train] 5 minutes walk from the front exit of Jiyugaoka Station on the Tokyu Toyoko Line and Oimachi Line
5. Kuriyakashi Kurogi
A luxurious Japanese space on the University of Tokyo campus where you can enjoy Japanese sweets and coffee
Located on the Hongo Campus of the University of Tokyo, "Kuriyakashi Kurogi" is a Japanese confectionery cafe with a unique and modern appearance. The long-established restaurants "Kurogi" and "Sarutahiko Coffee" are new style cafes that have realized the efforts to provide "Japanese coffee that goes well with Japanese sweets." Open terrace seats, stoves and blankets in winter.
The signboard menu is "warabimochi (2,750 yen)," which is served in a container with a logo. Enjoy with coffee. We also recommend the shaved ice, which you can enjoy all year round. Shaved ice that uses plenty of seasonal ingredients, people who order even in winter are incessant.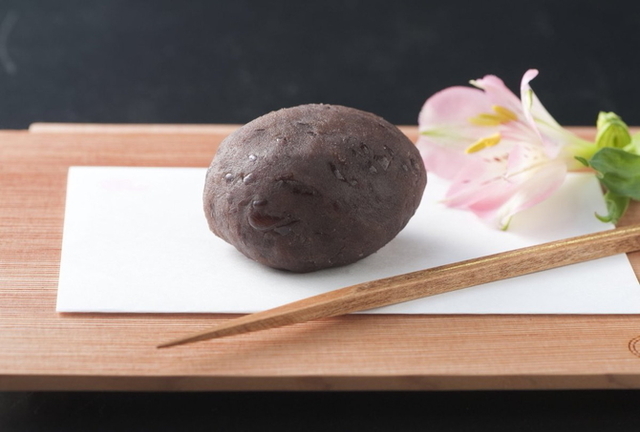 In addition, we offer freshly made special Kamishama confectionery that is created by craftsmen's handiwork and a limited quantity of Ankoro Mochi (drink set) (1250 yen). If you are lucky, you may be able to eat it.
■Kuriyakashi Kurogi
[Address] 7-3-1 Hongo, Bunkyo-ku, Tokyo National University Corporation The University of Tokyo Hongo Campus Kasugamon Side Daiwa Ubiquitous Research Center 1F
[Business Hours] 10:00 to 19:00 (L.O.18:00) *If the seats are full, the reception end time may be earlier.
[Regular holiday] Wednesdays from November to February, open every other day
[Access] [Train] 3 minutes walk from Hongo 3-chome Station on the Tokyo Metro Marunouchi Line/Oedo Line