【Tokyo】10 stylish Japanese cafes! Relax in a delicious space with delicious sweets. Part2.
10 recommended Japanese cafes in Tokyo where you can relax! Why don't you forget the time and take a breather and relax your mind and body?
We have selected shops that use old houses, shops where you can enjoy various Japanese atmosphere and atmosphere, and Japanese cafes where you can enjoy delicious Japanese sweets and Japanese tea.
Enjoy the space and enjoy the delicious sweets and delicious food menu. You can spend a blissful time.

6. Kokura
A time to enjoy Japanese style in a 90-year-old old house Experience traditional culture.
Named with the idea of "enjoying a small amount of effort," "Kogaku" is a store where you can feel the Japanese culture in the back alley of Mejiro. We also hold workshops where you can experience traditional Japanese culture such as tea ceremony, calligraphy, Japanese dance, Zazen, and experience the food and culture of Japan.
During the day, you can enjoy sweetness and meals in the Japanese-style room on the first floor as "Kogaku", a sweet shop. In addition to "Anmitsu" (770 yen), the standard sweets of small bitterness, "Mamekan (660 yen)" is recommended for those who are not good at sweets.
We also have an abundant menu of meals such as "Nara egg Oyakodon (1100 yen)" and "Nara egg soup roll set meal (1100 yen)" using carefully selected ingredients from all over the country.
At night, the name is changed to "Yoi Kogaku" and it's open as a drinking place. You can also enjoy delicious sake along with a la carte dish and soy milk pot.
[Address] 3-21-5 Shimoochiai, Shinjuku-ku, Tokyo
[Business hours] From 11:30 to 23:30 (L.O. 23:00)
[Regular Holiday] Monday *If Monday is a national holiday, the following Tuesday will be closed
[Access] [Train] 6 minutes walk from JR Mejiro Station
7. chano-ma Ikebukuro
Relax in a mattress seat ♪ Enjoy a body-friendly dish in a relaxing space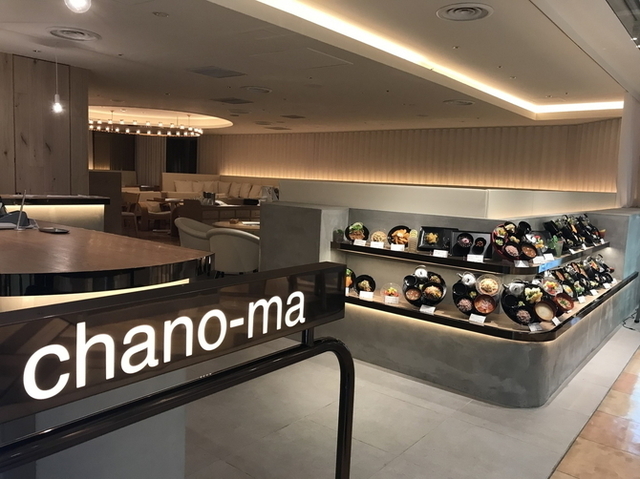 What you can enjoy with "chano-ma Ikebukuro" is a relaxing, home-friendly taste. In a relaxing space with mattress seats where you can stretch your legs and relax, you can enjoy delicious meals with women's associations, mom friendships, and loved ones.
You can customize your personal taste by selecting 3 small bowls from the blissful rice (1408 yen) on the signboard menu. As the name suggests, you can enjoy the blissful menu, rice, miso soup, and hojicha as an alternative. You can change rice and add drinks at a plus charge.
Of course, the sweetness menu is also fulfilling! We have a wide selection of sweetness that makes full use of the ingredients, such as the rich ice cream that brings out the original deliciousness of milk and the menu using high-quality matcha from the Fujii tea garden, which boasts a history of over 480 years in Kyoto Uji.
The recommended menu item, "Satsuma Sweetpotato Anmitsu, is a rich matcha extract (880 yen)," where you can enjoy the exquisite combination of moist sweet potato and sweet potato sweets.
[Address] 1-11-1 Nishi-Ikebukuro, Toshima-ku, Tokyo LUMINE Ikebukuro store 9F
[Business hours] 11:00 to 22:30 (L.O. 21:30, drink L.O. 22:00)
[Regular holiday] Same as LUMINE Ikebukuro
[Access] [Train] Directly connected to JR Ikebukuro Station
8. Engawa(Rim) cafe
A garden that changes with the seasons, a "Castle of peace" made on the wide edge of the Showa house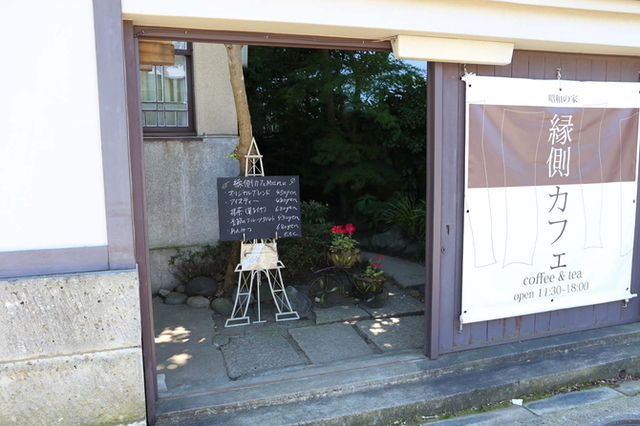 The elegant Engawa Cafe is a Japanese-style building with a Western-style building built in 1939, and is a valuable building designated as a registered tangible cultural property. Currently, it is used not only as a cafe but also as an event and rental space.
If you sit in a chair with a view of the garden that changes with the seasons, you can enjoy a quiet and relaxing time. Why don't you forget your everyday life at the "Yasuragi Cafe" where you can enjoy a moment in a different space?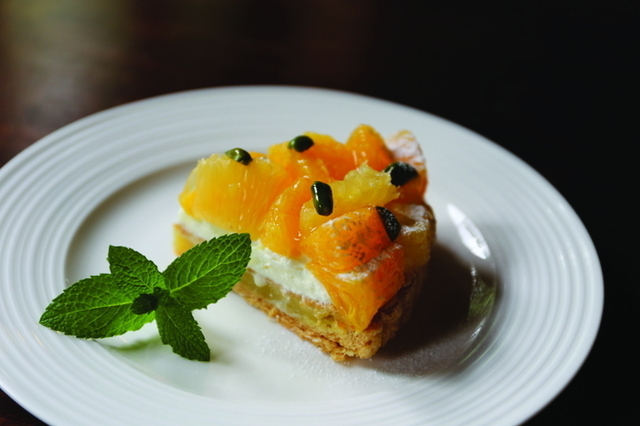 The proud sweets are homemade "seasonal fruit tarts (590 yen)" using seasonal fruits. The sweetness is modest, and it goes well with coffee. You can enjoy delicious desserts such as "orange tart" that you can enjoy seasonal fruits.
We also recommend the classic Japanese sweets, "Anmitsu (with tea) (690 yen)" and "Cream Anmitsu (with tea) (780 yen)".
Camellia, cherry blossoms, azaleas, fresh greenery, hydrangea, autumn leaves... A time to feel the four seasons with the flowers blooming in the garden. It's also nice to spend a relaxing time on the edge of the glass where the soft light pours through the glass and the nostalgic Showa atmosphere.
[Address] 2-5-10 Nishihokima, Adachi-ku, Tokyo
[Business Hours] [Tuesday-Friday] 11:30-18:00 (L.O. 17:30)
[Regular holiday] Monday, Saturday, Sunday *There may be occasional breaks due to circumstances
[Access] [Train] 14 minutes walk from Tobu Skytree Line Takenotsuka Station East Exit
9. Tea garden Zenkashoin
We treat you with sweets and freshly brewed tea that are baked daily in the shop.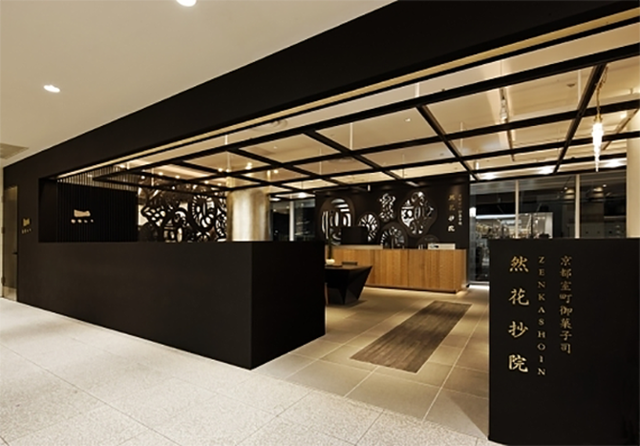 "Tea garden Zanhanashoin", a coffee shop with a workshop, has a modern Japanese-style exterior. There is also a tea pot inside the restaurant, and it is a luxurious Japanese cafe where you can enjoy the Hikarie limited menu while feeling the atmosphere of the Kyoto Muromachi main store. Shibuya Hikarie ShinQs is on the 5th floor, a convenient location where you can take a break during shopping.
We recommend the Shibuya Hikarie ShinQs store limited menu "Karak" (1870 yen with coffee, black tea and Japanese tea, 1980 yen with green tea), which allows you to enjoy the sweets of Shizenkashoin at once. A Japanese afternoon tea set where you can enjoy seasonal sweets and tea, including the signature product "Zen" Kasutera.
Signboard product "Zen" Kasutera can be used separately. You can enjoy the half-life type texture. In addition, seasonal menus will also appear, so don't miss it!
In a relaxed and calm space, we communicate various cultures such as design, art and craft. There is also a shop on the B2 floor, so you can purchase products, so why not buy it as a souvenir?
[Address] 2-21-1, Shibuya, Shibuya-ku, Tokyo Shibuya Hikarie ShinQs 5F
[Business hours] From 10:00 to 21:00 (L.O. 20:30)
[Regular holiday] According to the facility
[Access] [Train] Directly connected to Exit 15 of Shibuya Station on the Tokyu Denentoshi Line/Tokyo Metro Fukutoshin Line, and directly connected to Shibuya Station on the 2nd floor of the Tokyu Toyoko Line/JR/Tokyo Metro Ginza Line/Keio Inokashira Line.
10. SALON GINZA SABOU
A stylish space, a sweet and restaurant that blends Japan's present and good old food culture
"SALON GINZA SABOU" on the 2nd basement floor of Tokyu Plaza is a stylish and eye-catching store. The location where you can stop by while shopping is also attractive. The inside of the store is a simple and stylish space. Actually, it is a sweet and restaurant where you can enjoy homemade Japanese sweets and meal menus along with Japanese tea.
Introducing our proud sweets. Of course, we recommend the "Chabo Parfait", which is popular not only for its beautiful appearance but also for its texture.
"Nomime (tea set 1980 yen/single item 1540 yen)" that uses domestically selected intense matcha tea and "Japanese garden style (tea set 1760 yen/single item 1320 yen)" in a box that resembles a Japanese garden 2 Available in types. I am excited about the texture that changes every time I put a spoon.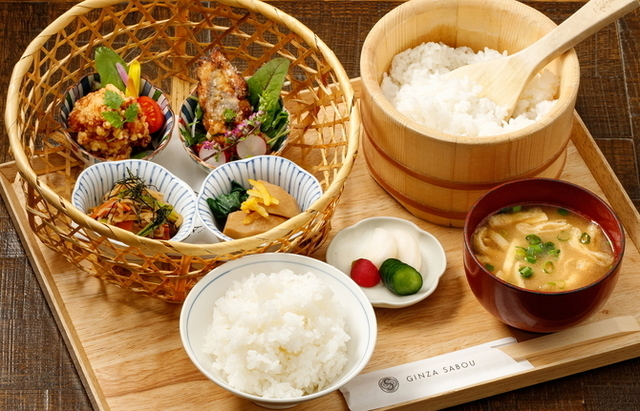 Full meal menu! The recommended restaurant offers "Obanzai set meal (1,650 yen)" that uses seasonal ingredients, and "Shingen Dorino Karage set meal (1,320 yen)" that uses Munetro.
"Onigiri" where you can enjoy the special rice "Snow Hotaka" is also very popular. We recommend the rice ball set meal (990 yen) with 2 kinds of rice balls, miso soup and a small bowl. "Onigiri" can be taken out from 7:30 in the morning, so it's nice to be able to stop by before work or before going out.
[Address] 5-2-1 Ginza, Chuo-ku, Tokyo Tokyu Plaza Ginza B2F
[Business Hours] 11:00-22:00 (Last Orders 21:00) *Takeout 7:30-
[No regular holiday
[Access] [Train] 1 minute walk from Tokyo Metro Ginza Line/Marunouchi Line/Hibiya Line Ginza Station, 2 minutes walk from Tokyo Metro Hibiya Line/Chiyoda Line, Toei Subway Mita Line Hibiya Station, Tokyo Metro Yurakucho Line Yurakucho Station 2 minutes, 4 minutes walk from Yurakucho Station on the JR Yamanote Line or Keihin Tohoku Line
*This article is information at the time of publication
*Information and photos posted may not be the latest information. Please be sure to check it yourself before using.