Cafes are essential for sightseeing in Kyoto! 8 recommended cafes to visit in Kyoto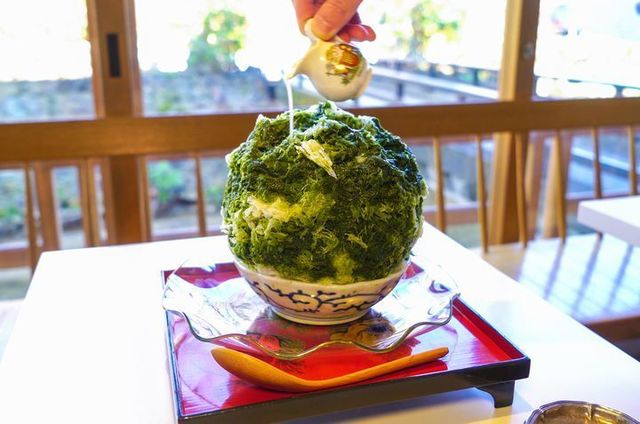 Kyoto has many tourist spots. There are so many attractions that I'm in trouble, but aren't you tired of visiting all the tourist spots? In this article, we will introduce stylish cafes unique to Kyoto, which can be called sightseeing spots during sightseeing. Please refer to it when you visit Kyoto. (Note that the information may differ due to the effects of the coronavirus. It is recommended to check the details on the official website as well).

1. LITT UP. KYOTO
The first cafe we will introduce is "LITT UP. KYOTO". The modern interior unified in gray is a fashionable space with a classic feel. It is a very popular fashionable cafe in Kyoto, about a 3-minute walk from Shichijo Station.
At this cafe, you can enjoy a menu of drinks and sweets that look great on Instagram. The colorful drinks and colorful toasts are famous enough to be synonymous with this shop. Fun to see, delicious to eat Why not try this cafe's menu once?
LITT UP.KYOTO
6-14 Honmachi, Higashiyama-ku, Kyoto-shi, Kyoto Prefecture
050-1063-6661
2. Tea and sake Tasuki
Next is "Tea and Sake Tasuki". This cafe is located in Gion Shijo and Kawaramachi, and has an exterior with a traditional atmosphere standing by the river. If you pass through the goodwill of "Tasuki", the interior of the store will be spacious and stylish. If you want to experience the atmosphere unique to Kyoto, we recommend this cafe.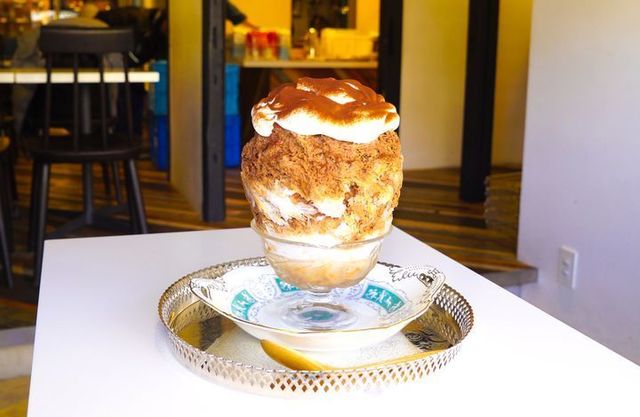 The recommended shaved ice changes every month! Every year, even the chubby cute appearance and the rich fruits are changed, so I want to go there every time. Seats along the river are especially recommended, and you can enjoy the scenery, so if you have a vacant seat, please try using that seat.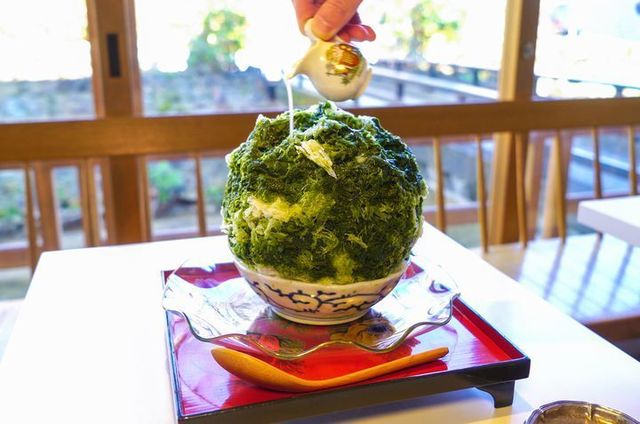 Tea and sake
77-6 Sueyoshi-cho, Higashiyama-ku, Kyoto-shi, Kyoto Prefecture
0755312700
3. Sarasa Nishijin
Next is "Sarasa Nishijin". The cafe is a short walk from Kuramaguchi Station, but it is a popular cafe worth visiting on foot. And the inside of the store is like a cafe that renovates a public bath, so I feel everywhere. The tiles on the wall are photogenic and impressive.
At the shop, you can enjoy a set menu according to the time, such as lunch, late breakfast, and dinner. It's a very popular cafe, but the inside is large and spacious, so it's good to spend some time with cake and drinks. How about enjoying a delicious meal in a wonderful space in Kyoto?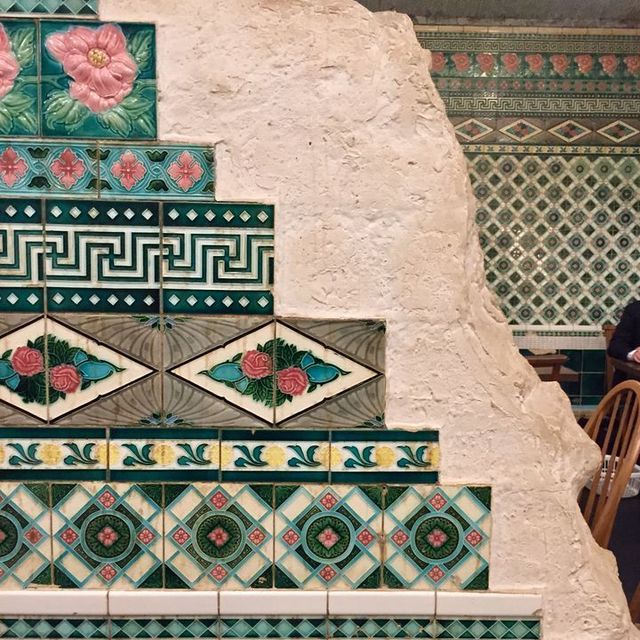 Sarasa Nishijin
11-1 Shinohitofujinomorimachi, Kita-ku, Kyoto-shi, Kyoto Prefecture
075-432-5075
4. TEO KAFON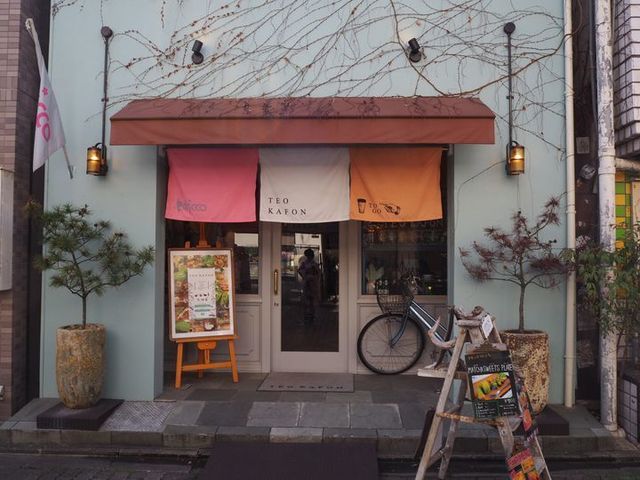 The next cafe we will introduce in Kyoto is "TEO KAFON". About 6 minutes on foot from Kyoto Shiyakusho-mae Station, this shop is a cafe where you can taste matcha sweets. The pastel and cute appearance catches the eye.
The Matcha Sweets Plate is a matcha dessert that many people are looking for. This is a luxurious sweets plate with matcha tart, roll cake, chocolate balls, biscotti and eclairs in one plate. We recommend you to enjoy 5 kinds of matcha sweets at a reasonable price.
5. Cafe Soiree
Next is the "Cafe Soiree" to be introduced. This shop is about 1 minute walk from Kawaramachi station. There is a nostalgic atmosphere somewhere in the store, and a relaxing time flows. It is one of the popular cafes where you can relax in Kyoto.
If you visit this shop, the drink you'll definitely want to order is a colorful jelly drink. The glass is cute and has a design that you won't find anywhere else. "Cafe Soiree" that can achieve an overwhelming Instagram look. It is attracting attention because of its cute visuals.
Cafe Soiree
95 Machimachi, Shijogyo-ku, Kyoto-shi, Kyoto Prefecture
075-221-0351
6. Arabica Kyoto Arashiyama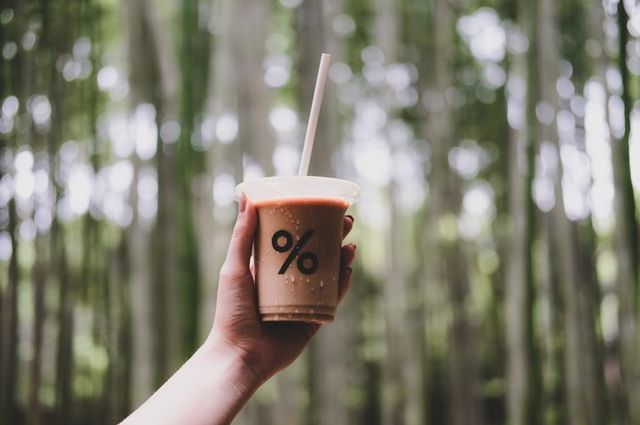 Next, we will introduce "Arabica Kyoto Arashiyama". If you like Kyoto cafes, everyone knows this cafe is becoming a standard now. Not only has it been popular with the locals for a long time, but it is also crowded with a large number of customers from Japan and overseas.
This store with an impressive "%" logo. Not only is the cup stylish, but the quality of the coffee is also very high. The cafe latte of this shop, where the world latte art champion is involved in the opening, is excellent. If you like coffee, please check it out.

Arabica Kyoto Arashiyama
3-47 Sagano Babacho, Saga Tenryuji Temple, Ukyo-ku, Kyoto City, Kyoto Prefecture
0757480057
7. cafe Cherish
The seventh cafe in Kyoto to be introduced next is "cafe Cherish". A popular cafe in Kyoto where you can't catch girls' tastes with antique interior decorations and miscellaneous goods. You can experience an unrealistic atmosphere, like a story world.
This cafe is crowded with many girls. The specialty is colorful drinks. The colorful drinks have mermaid motif toppings, which makes them very cute. This cafe, which is especially popular with young women for taking photogenic photos, is a popular cafe in Kyoto that you should definitely visit.
cafe Cherish
4-6 Tojiji-cho, Nakagyo-ku, Kyoto-shi, Kyoto Prefecture
075-211-5705
8. Shimizu Kappoen Kyoto Main Store
The last item I would like to introduce is Shimizu Kippou Kyoto Main Store. This is a shop where you can enjoy high-quality Japanese sweets, and we recommend this cafe for people who like Japanese sweets and Japanese cafes.
The most popular menu at this shop is "shaved ice". Not only does it look pretty, but it's also very popular because it's "too rich!" The shaved ice made by Espuma has a wide variety of flavors and is a recommended Kyoto sweet that is delicious enough to be eaten in winter.
Shimizu Kappoen Kyoto Main Store
Kyoto Prefecture Kyoto City Higashiyama Ward Hongawaracho 665
0752027964
A cafe is essential for sightseeing in Kyoto!
How was it? The appeal of Kyoto is not limited to the cityscape and sightseeing pots. Please drop in at the "Kyoto cafe" in the meantime! There should be charm that you cannot usually taste. (The information is as of the time the article was published. It is recommended to check the details on the official website as well).