Watami / All-you-can-eat Japanese beef yakiniku "Uemura Ranch" to win the family class
Looking at the era of after-corona, Watami will strengthen the opening of the all-you-can-eat yakiniku restaurant "Uemura Ranch" for families. On June 11, the first store "Kamimura Ranch Keikyu Kamata Daiichi Keihin Side Road Store" (Ota Ward, Tokyo) was opened to the press.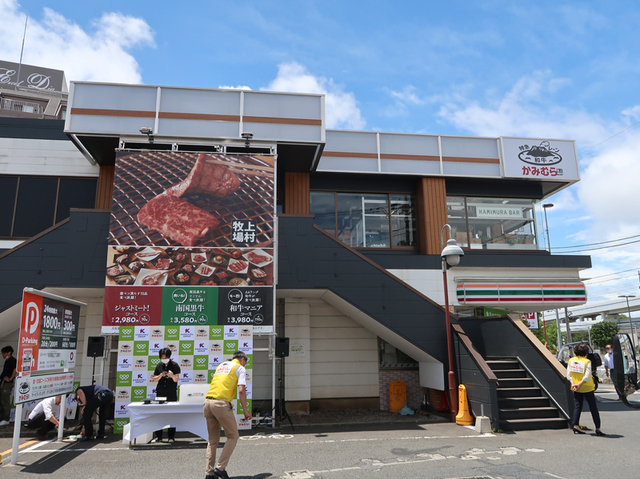 It will be a new business format that offers all-you-can-eat wagyu (3980 yen excluding tax, 100 minutes on weekends, 120 minutes on weekdays) in collaboration with Kagoshima Kamichiku Group, one of Japan's largest wagyu producers.
In December 2019, Watami established a joint venture, "Watami Kami Chiku," with the Kami Chik Group.




With the aim of expanding overseas consumption of Japanese beef, we collaborate with producers to purchase Japanese beef with good cost performance and provide it at a reasonable price. By using the limited express lane, both labor saving and safety measures such as new coronavirus infection prevention were achieved.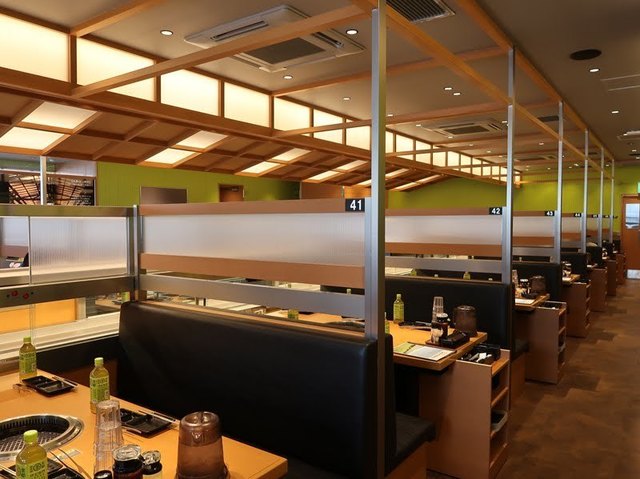 In Japan, we have opened stores mainly in large consumption areas such as Tokyo and Osaka. June 23, "Osaka Moriguchi Nandera Store" (Moriguchi City, Osaka Prefecture) is scheduled to open in Taiwan and Vietnam by the end of the year within 200 years. 200 stores in Japan, 100 stores in 10 countries overseas, 10 years Aims to open 400 stores in Japan and 300 stores in 20 countries overseas.



Watami Chairman Miki Watanabe said, "Watami will strengthen the business format, takeout, and delivery for families in the future. Uemura Ranch will play a role to export and spread the popular Wagyu beef overseas and at the same time to capture the daily demand for family hare. Plan. In the future, we would like to cultivate a business model with domestic and overseas sales of 100 billion yen."
In addition, "Currently, the word of mouth of the new store is around 400,000 to 500,000 yen on weekdays and about 1 million yen on holidays. There are many families coming to our store. With the introduction of labor-saving equipment, the former Japanese people used to turn around the kitchen with eight people during peak hours, but the Uemura Ranch can handle peak times with only four people."
The current central price range is about 4000 yen at night.
■System introduction for labor saving and safety improvement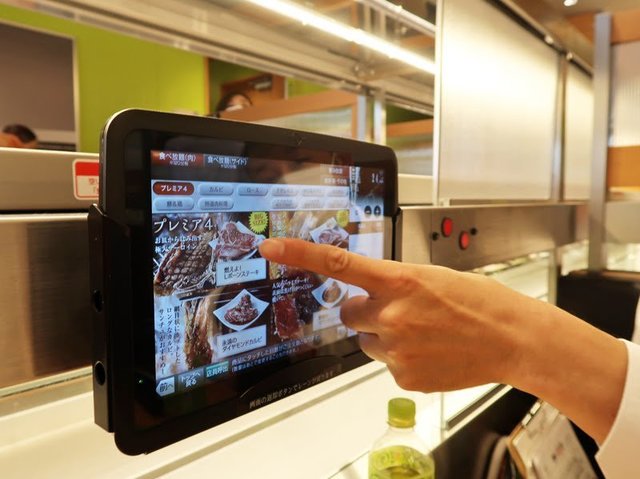 A large amount of equipment was installed in the store, such as ordering with a tablet at the seat for hygiene measures and improving productivity. The meat is not cut at all, and it is all processed and delivered in Kamichiku Kanto.



The number of people waiting at the entrance is managed to avoid congestion. Reservation system, waiting system, gourmet site reservation are linked.
Every 4 minutes, all the air in the seats is replaced.




High serve Ueno kitchen design improves productivity. We realized safe and prompt product provision on the express lane of Northern Japan Caco.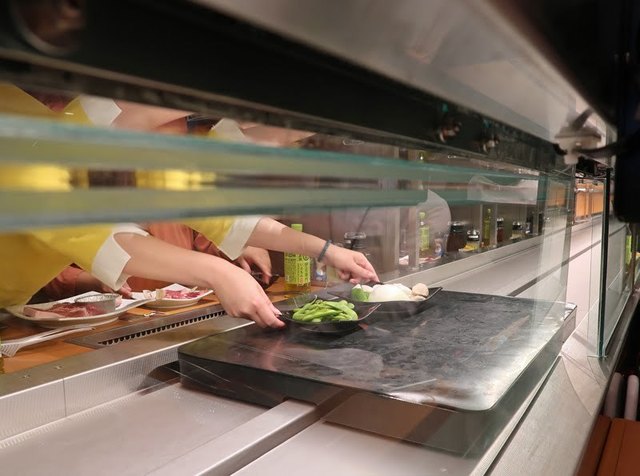 ■ Not only for families but also for one person



There are 126 seats: private rooms (6 to 8 people), box seats (3 to 4 people), and counter (from 1 person). The ducts are installed underneath and the partitions are high, so it can be used as a private room from families to individuals.




■The most popular menu item is all-you-can-eat Japanese beef for 3980 yen
The menu mainly consists of 120 minutes on weekdays and 100 minutes on weekends centering on the beef supplied by the Kamichiku group.
70 "Just Meat Course" (2980 yen), 90 all-you-can-eat Japanese beef "Nikuin! Nankoku Wagyu Course" (3580 yen), 110 "Mou-Retsu Wagyu Mania Course" including Satsuma Beef A4 rank (3980 yen) was prepared. The Wagyu Mania Course is the most popular since it opened on May 16.
The all-you-can-eat course includes salads, sausages and desserts.
Lunch (11:00 to 16:00) includes rice, soup, and kimchi, and you can have free refills of rice, starting from "Grilled rib 100g" 580 yen.
The individual items are also available at reasonable prices starting from 300 yen.



We also prepared a drink bar such as kimchi, namul, vegetable buffet, "KAMIMURA BAR" with ice cream and juice.
The salad mainly uses organic vegetables from Watami Farm.




Kamishiku Holdings President Masashi Uemura said, "The Kamichiku Group handles the cultivation, production, processing, and sale of meat in-house, and it has high traceability, so you can enjoy delicious meat with peace of mind. We will provide delicious meat."
■Uemura Ranch Keikyu Kamata Daiichi Keihin Side Store
Operating company: Watami Kami Chiku Co., Ltd. Representative / Yotada Shinmachi
Address: 2F, Fuji Shokai Building, 2-15-22 Minami Kamata, Ota-ku, Tokyo
TEL: 050-2019-7363
Official HP: https://kamimura-bbq.com/
Store area: About 330m2
Number of seats: 126 seats
Business hours: From 11:00 to 1:00 the next day (L.O. 0:30) *Subject to change depending on the situation.
Menu example: ① Just meat! Course: 2980 yen
② Southern Black Beef Course: 3580 yen *All you can eat Japanese beef
③ Japanese beef enthusiast course: 3980 yen *All-you-can-eat course including Satsuma beef A4 rank
*Tax not included *All-you-can-eat course (120 minutes on weekdays and 100 minutes on weekends)
*Includes salads, sausages and desserts
*Elementary school lower grades: Half price / Higher grades: Half price + 300 yen / Preschoolers: 580 yen / 0-3 years old: Free
*Senior: 60 years old or older: 300 yen discount / 70 years old or older: 1000 yen discount