I love noodles! 8 famous shops in Tokyo that you want to visit at least once.
My favorite dish is noodle dishes! Isn't there a lot of people who answer? The ramen noodles are soba, and there are various types of udon, all of which have different tastes, which makes noodle dishes attractive. So, this time, I would like to introduce the recommended noodle dishes in Tokyo that you should visit at least once! (The information is as of the time the article was published. It is recommended to check the details on the official website in advance.)
About outing information on this site
To prevent the spread of the new coronavirus infection, business hours may be changed or closed depending on the facility. Please check the official website when you go out. In addition, please refrain from going out unnecessarily and urgently in the area where you are requested to refrain from going out.
1. Mensan / Harajuku
First of all, I would like to introduce Menchirashi, which is about an 8-minute walk from Harajuku Station. This is a famous udon restaurant where you can enjoy authentic Sanuki udon. The inside of the store has a fashionable atmosphere that is perfect for Harajuku, and there are counter seats so even one person can easily enter.
Anyway, the "Koshi" of this udon is amazing. You can enjoy strong elasticity and outstanding throat as it is boiled after the order is placed. And the tempura topping of the popular "Bukkake Udon" is fried in sesame oil, which gives it a good appetizing scent.
Mensan
6-13-7 Jingumae, Shibuya-ku, Tokyo
0364279898
2. Udon Shin / Shinjuku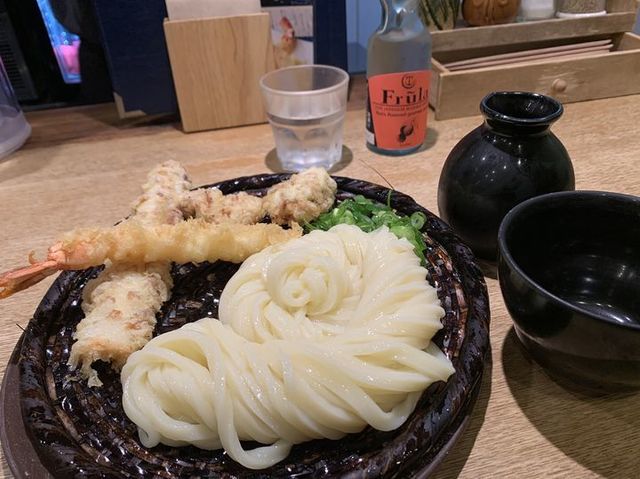 Next, I would like to introduce "Udon Shin," which is about a 6-minute walk from Shinjuku Station. Here you can enjoy Sanuki Udon, which is freshly cooked and carefully prepared. It's a very popular store that makes a line at lunchtime.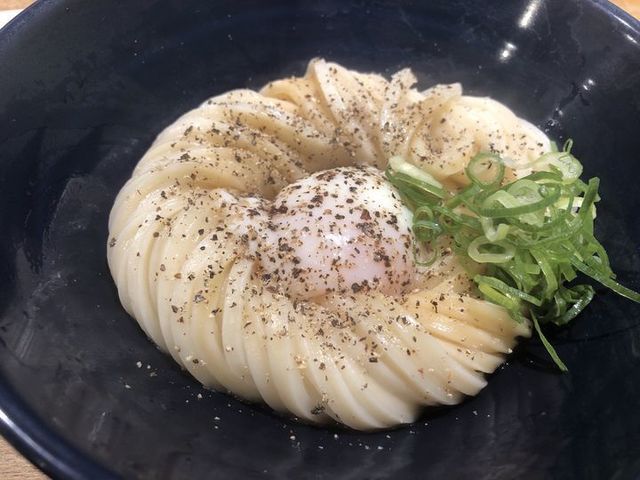 We use wheat that is suitable for udon noodles and boil it at the temperature of the day to change the time. A popular menu is soy sauce udon butter pepper. The point is to melt the hot spring eggs and butter and eat while stirring. Pepper is a good accent so you can eat without getting tired until the end.
Udon Shin
1st floor of Soma Building, 2-20-16 Yoyogi, Shibuya-ku, Tokyo, Japan
03-6276-7816
3. Hosogawa / Ryogoku
Next, I would like to introduce "Hosogawa," which is about a 1-minute walk from Ryogoku Station. This is a famous simple soba restaurant where you can feel the taste of the ingredients. The buckwheat flour that is home-made as much as you use has a firm texture.
There are also popular soiro and seasonal soba noodles, but the one that is steadfastly popular is the cold soba noodles. The clear soup stock is made from bonito, kelp and shiitake mushrooms and has a high-class taste. It comes with pickled plums so you can have a refreshing summer.
Edo soba Hosogawa
1-6-5 Kamezawa, Sumida-ku, Tokyo
0336261125
4. Muromachi Sunba / Kanda
Next, I will introduce "Muromachi Sunaba," which is about a 3-minute walk from Kanda Station. This is a long-established store of buckwheat noodles that is said to have originated from Tenzaru and Tenmori. You can enjoy soba in a relaxed atmosphere.
The signboard menu here is "Hana Maki". Plenty of seaweed is on warm soba. The slightly thick dashi stock and the soothing buckwheat go well together. If you add this wasabi, it will be a nice accent and give it a different taste. Please come and visit us.
Muromachi sandbox
4-1-13 Nihonbashi Muromachi, Chuo-ku, Tokyo
0332414038
5. Shushuken / Asakusa
Next, I would like to introduce Raisuken, which is about a 2-minute walk from Asakusa Station. Signs are displayed all over the wall, and you can enjoy old-fashioned ramen here with a Showa retro atmosphere.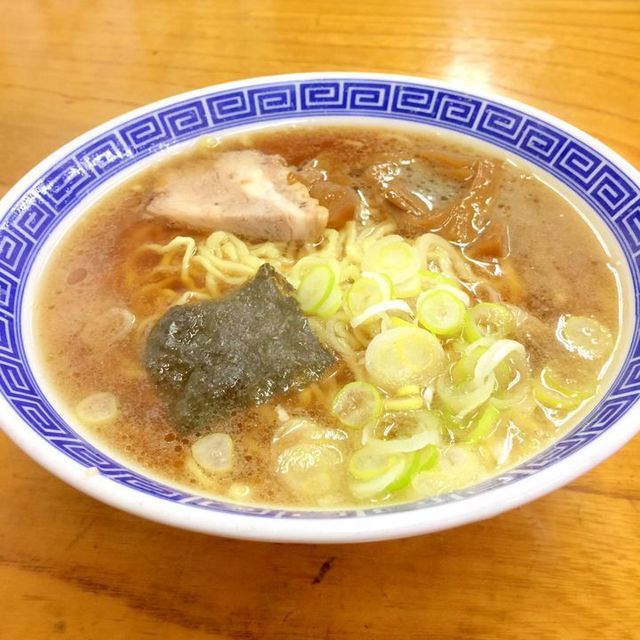 I would like you to try "ramen" here. The soup has a slightly thicker soy sauce flavor and goes great with medium-thick curly noodles. It makes you feel nostalgic as if you had eaten somewhere. Would you like to go for a taste that hasn't changed since ancient times?
Visit
2-26-3 Nishi-Asakusa, Taito-ku, Tokyo
0338447409
6. Menya Kuro / Meguro
Next, I would like to introduce the Menya Kuro, which is about a 5-minute walk from Meguro Station. This is a famous restaurant where you can enjoy family ramen that has become a staple of ramen these days. The thick soup is irresistible.
The popular menu here is "Nori Ajitama Ramen". Thick noodles are often entwined in the thick soup and I am very satisfied. The savory egg and soft-boiled egg are addictive. The appetizing soup can't help but ask for rice.
Menya Kuro
1-6-12 Meguro, Meguro-ku, Tokyo
0334901196
7. Shintohki / Hacchobori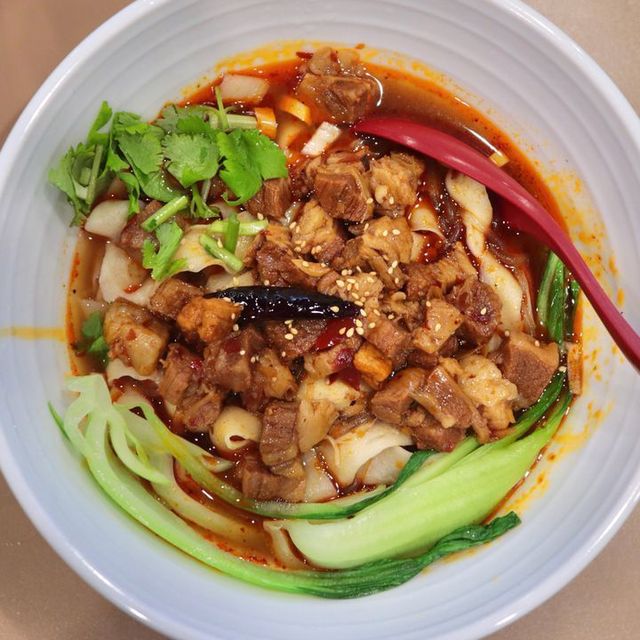 Next, I will introduce "Shintouki," which is about a 6-minute walk from Hatchobori Station. Biang Biang Noodle is a traditional Chinese flat noodle with a strong texture like udon. This is a store specializing in such Bian Bian noodles.
The most popular is the simple "Yo-po noodle". There are plenty of finely sliced char siu and Japanese pepper. The seasoning is black vinegar, and you can enjoy it with the delicious noodles. Let's mix well!
Shintouki
1-13-6 Shinkawa, Chuo-ku, Tokyo
0362805899
8. Heisei Fukujun / Ueno
Lastly, I would like to introduce "Heisei Fukujun," which is about a 7-minute walk from Ueno Station. There is a store under the Ameyoko guard, and you can enjoy the Byan Bian noodles with an exotic atmosphere.
The popular menu here is the "Yu-po" hand-applied surface. Also known as "Xi'an style Peperoncino hand-made ramen", this is Peperoncino style Bian Bian noodle with garlic and chili pepper as its name suggests. You can get it for 600 yen (tax included) even though it is full of volume. The fragrant scent of garlic is irresistible.
Heisei Fukujun
6-10-7 Ueno, Taito-ku, Tokyo
080-4718-1160
How was it?
There were lots of classic udon noodles and ramen noodles, as well as the trendy bean bean noodles. Noodles with a smooth texture are perfect for hot summer. Please come visit us at the shops introduced this time.