A popular sushi bar "Sushi/Sake/Sushitama" served by the "Sushiro Group", "Natural Minami Tuna Sashimi Plate" and "Natural Hon Tuna Tail Meat", which you can eat and compare with one dish, are now available!
Masses handled by Sushiro Creative Dining Co., Ltd. (Headquarters: Suita City, Osaka Prefecture, President: Yoshito Kinoshita), a subsidiary of Sushiro Global Holdings Co., Ltd. (Headquarters: Suita City, Osaka Prefecture, CEO: Koichi Mizudome) The sushi bar "Sushi, Sake, and Sugitama" is available from Monday, July 20th, with "Natural Minami Tuna Sashimi", which allows you to eat and compare large Minato, Minato and Sashimi of Minami Tuna on one plate. For a limited time only, we will sell "boiled tuna tail", which uses rare natural "tuna tail". In addition, a lot of menus using Sugitama's original ponzu, which can be enjoyed refreshingly in the hot summer, will be available.
"Natural Minami Tuna Sashimi Plate" for 2 people: 1,599 yen (+tax)
An example of a limited-time product that will start selling on Monday, July 20
"Sushi, sake, and sushi balls" utilize the purchasing and product development capabilities of the Sushiro Group to provide not only sushi that is particular about freshness, taste, and appearance, but also products that use rare parts that Sushiro cannot provide. I will. In addition, it is a popular sushi izakaya where you can feel free to enjoy the excellent sake that goes well with meals.
Sugitama develops and provides a limited-time menu about once every two months, and this special item "Natural Minami tuna sashimi hemi" 799 yen (+tax) for 1 person is a large, thick greasy sauce, Minami tuna is a gem that you can enjoy the middle soup with beautiful gradation of tuna and the red meat that you can enjoy the original taste of tuna in one plate. Then, utilizing the purchasing power of the Sushiro Group, a menu that uses the "natural tuna tail meat", which is a rare part that can be obtained only slightly from a single tuna, has also appeared. We offer 499 yen (+tax) for "boiled tuna tail with liquor" and 499 yen (+tax) for "grilled tuna tail with ginger" that has a good effect on ginger.
Furthermore, a menu that uses plenty of Sugitama's original ponzu vinegar that you can enjoy in the summer will also appear. Charcoal-grilled Japanese black beef with onion slices "Japanese black beef and onislapon vinegar" 399 yen (+ tax) and Iwate prefecture's chicken "Oshu Iwaidori" "chicken skin wet rice cracker" 299 yen (+ tax) And so on. In addition, the freshly squeezed sour, which has a fruity feel that goes well with these menus, will be on sale from the same day with a rich lineup of sudachi and orange.
Please take this opportunity to come to "Sushi, sake, side dish Sugitama" and enjoy the limited-time products that you can only taste now.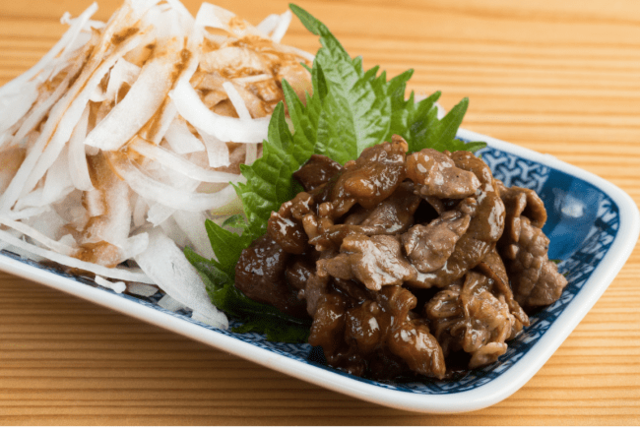 "Japanese Black Beef and Onisura Ponzu" 399 yen (+tax)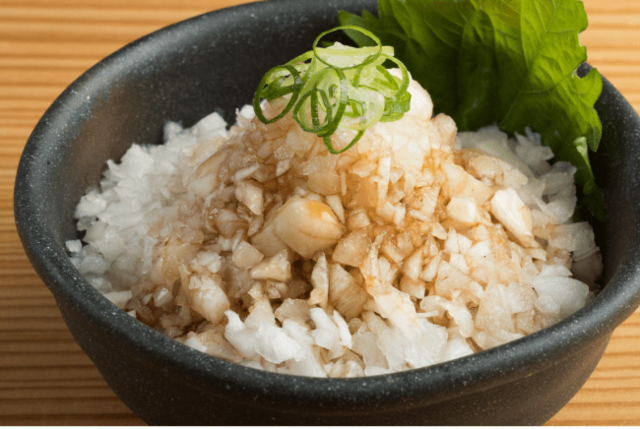 "Ogre oroshi is the main character. Ponzu for the supporting character" 299 yen (+ tax)

=======================================



"Sushi, sake, side dish Sugitama" logo

■Sales stores: All sushi, sake and side dishes Sugitama
■Sales time: Offering dinner time only
*Business hours vary depending on the store.
*Products will end as soon as they run out.
*Cannot be taken home.
=======================================

■Hashtag campaign in progress! (# Sugitama Sushi Izakaya)
Get a sherbet on the spot for everyone who follows and posts!


Sugitama official Instagram QR code

1. Follow Sugitama official account (account name: sugidama_sushiizakaya)
(URL: https://www.instagram.com/sugidama_sushiizakaya/)
2. Post Sugitama's food and drink
3. Show the posted and posted screen to the staff

*Not available at Otatsu Tenjin and Yokohama West Exit.
*You can post using the story function.
Please be sure to post with the hashtag "# Sugitama Sushi Izakaya".
*Only once for each person when visiting the store.
=======================================